What's RYGB Revision: Bypass Distalization & Partial Gastrectomy?
In patients with inadequate weight loss or weight regain after RYGB, BP limb distalization with lengthening of the BP limb is an effective procedure for additional weight loss and further improvement of comorbidities. Nutritional complications are a risk but can be minimized with close follow-up and patient compliance.
The doctor will remove the excluded part of the stomach that produces Ghrelin, (Hunger Hormone), and lengthen the BP Limb over 300 -350cm, and reduce the size of the remaining Gastric Pouch. There is now enough evidence showing that a long BP limb provides more weight loss and better metabolic effect.

Keep In mind Maintaining a healthy weight takes some work and effort. For starters, it's important to exercise at least 30 minutes a day during at least five days of the week. Staying hydrated and eating a balanced diet is equally important. Make sure you stay away from the foods we know are harmful to our health, take your daily recommended vitamins.
Note: This is a malabsorption surgery it is recommended you have blood work done every six months after surgery and please follow your PCP's instructions in case of the detection of any deficiencies are found.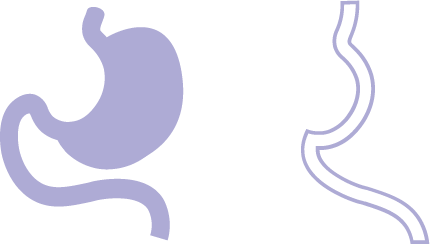 GBPS Revision: Bypass Distalization & Partial Gastrectomy is a major surgery. After GBPS revision surgery, you will stay at CER Hospital two nights to recover. As always, it's important that you follow the doctors orders.
Bowel movements may be difficult or painful, this is normal.

Sip your liquids constantly.

Constipation is normal the first week post-operative.

Walk as much as you can, this helps the healing process.

Take your pain medication when you need them.

Follow your post op diet.
Patient Testimonials
They Changed Their Lives, What About You?