What's Lap Band Revision Surgery?
Revision Surgery Lap Band Removal
Lap Band to VSG Revision. The lap band in Tijuana Mexico procedure is performed laparoscopically, Dr. Carlos would first remove the Lap Band and the convert it to a Gastric Sleeve or a Gastric Bypass depending on what surgery the doctor feels will yield the best weight loss results.
In the Gastric Sleeve, a portion of the stomach is removed, and the stomach is reduced in size, leaving a sleeve or tube-like structure. Patients eat less due to both the small size of the stomach and change in hormones affecting appetite the cost for this revision surgery is $5600.
In the Gastric Bypass, the stomach is divided into a small upper pouch that processes food and a much larger lower portion that is bypassed. Then the small intestine is then connected to the pouch. After this operation, the stomach is smaller and there are also changes in hormones affecting appetite. The Cost for this revision surgery is $6600.
Remove about three-quarters of your stomach along the outside curvature.

Create a new stomach in the shape of a thin tube or sleeve.

The sleeve spans the original distance from the esophagus to the small intestine.

Medications are administered for your comfort during the weight loss surgery.

Make several small incisions on your abdomen to insert the laparoscope.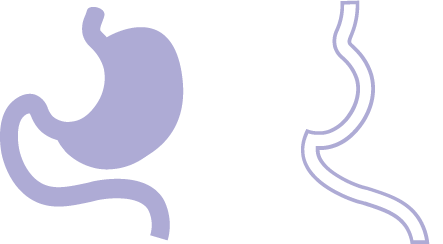 Gastric Sleeve is a major surgery after the lap band surgery in Mexico is done. After Gastric Sleeve surgery, you will stay at CER Hospital two nights to recover. As always, it's important that you follow the doctors orders.
Bowel movements may be difficult or painful, this is normal.

Sip your liquids constantly.

Constipation is normal the first week post-operative.

Walk as much as you can, this helps the healing process.

Take your pain medication when you need them.

Follow your post op diet.
They Changed Their Lives, What About You? Before and after lap band revision surgery patients 
Take the opportunity of getting a lap band revision in Tijuana Mexico with the top experts in bariatric surgery. Board certified surgeons with years of experience and thousands of successful surgeries.
Our surgeons have the best certifications and expertise in Mexico for your advantage.
Let's meet and discuss the best options for a lap band revision surgery for you.