What's VSG to Gastric Bypass Revision?
Revision Surgery- Vertical Gastric Sleeve to Gastric Bypass.
The Revision surgery is for patients that have been given instructions by their Bariatric surgeon, to help them achieve their weight loss goal with a two-phase process to achieve optimal weight loss. Also, for patients that have hit a Plateau, no significant reduction of health problems, Severe reflux develop, and weight regain.
Revision VSG to Gastric bypass surgery is a type of bariatric, or weight loss surgery. During gastric bypass surgery, your physician makes changes to your stomach and small intestine to change the way they absorb and digest food.
Restricting the amount of food that your stomach holds.

Limiting the number of calories and nutrients your body absorbs.

Changing your gut hormones, which help you feel fuller longer, contribute to appetite suppression and the reversal of obesity-caused metabolic syndrome.

Revision VSG to Gastric Bypass is a restrictive and malabsorptive surgery.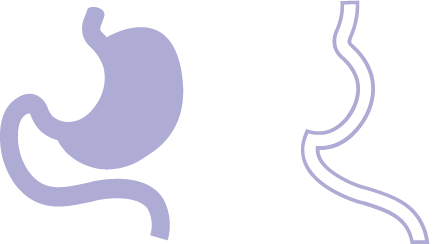 Revision Surgery VSG to Gastric Bypass is a major surgery. After Revision surgery, you will stay at CER Hospital for two nights and three days to recover. As always, you must follow the doctor's post-op instructions.
Bowel movements may be difficult and may cause discomfort for a few days after surgery, but this is normal after bariatric surgery.

Be sure to Sip your liquids constantly to stay hydrated.

Constipation is a symptom you may encounter during the first week post-operative.

Walk as much as you can, this helps the healing process and helps the gas come out of your system.

Take your pain medication as instructed as it will help with the pain and they are also anti-inflammatories so they will help with the healing process.

Be sure to follow your pre-op and post-op diet plans to achieve greater weight loss success.
Patient Testimonials
They Changed Their Lives coming to Mexico, What About You?