What's Mini-Gastric Bypass?
Mini-gastric Bypass Mexico surgery. The Mini-Gastric Bypass or single anastomosis gastric bypass, is an effective and well-established procedure. The mini gastric bypass in Mexico is a treatment for obesity. The upper part of the stomach is divided into a tube, similar to the top three-quarters of a sleeve, and then joined to a loop of intestine.
The primary difference between mini gastric bypass surgery and a full gastric bypass is that the mini version of the surgery is performed in a modified manner that involves one intestinal rerouting and shorter overall surgery time.
The mini-gastric bypass in Mexico can be used as a primary weight loss procedure It can also be used in patients who have had previous gastric banding or sleeve surgery but have been unsuccessful with weight loss, or who have had band-related complications and have decided on revision surgery.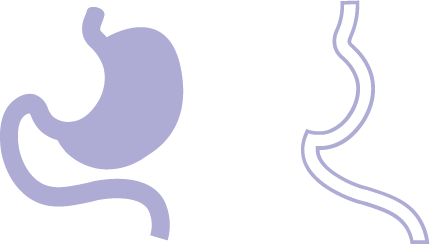 Recovery time for a mini-gastric Bypass Mexico surgery
Mini Gastric Bypass in Tijuana Mexico is a major surgery. After Gastric Bypass surgery, you will stay at CER Hospital for two nights and three days to recover. As always, you must follow the doctor's post-op instructions.
Bowel movements may be difficult and may cause discomfort for a few days after surgery, but this is normal after bariatric surgery.

Be sure to Sip your liquids constantly to stay hydrated.

Constipation is a symptom you may encounter during the first week post-operative.

Walk as much as you can, this helps the healing process and helps the gas come out of your system.

Take your pain medication as instructed as it will help with the pain and they are also anti-inflammatories so they will help with the healing process.

Be sure to follow your pre-op and post-op diet plans to achieve greater weight loss success.
They Changed Their Lives, What About You? Change your life with a mini gastric bypass surgery in Mexico
Take the opportunity to get a mini gastric bypass surgery in Mexico, performed by board certified bariatric surgeons at CER Hospital. A top rated hospital with state-of-the-art facilities. Our surgeons have the best training and expertise to get you the best results.
Located in Tijuana Mexico, CER Bariatrics gives you the best option for having a surgery south of the border of San Diego, California, just 3 minutes crossing the US border.
Discuss with our surgeon your best option for getting the best results.